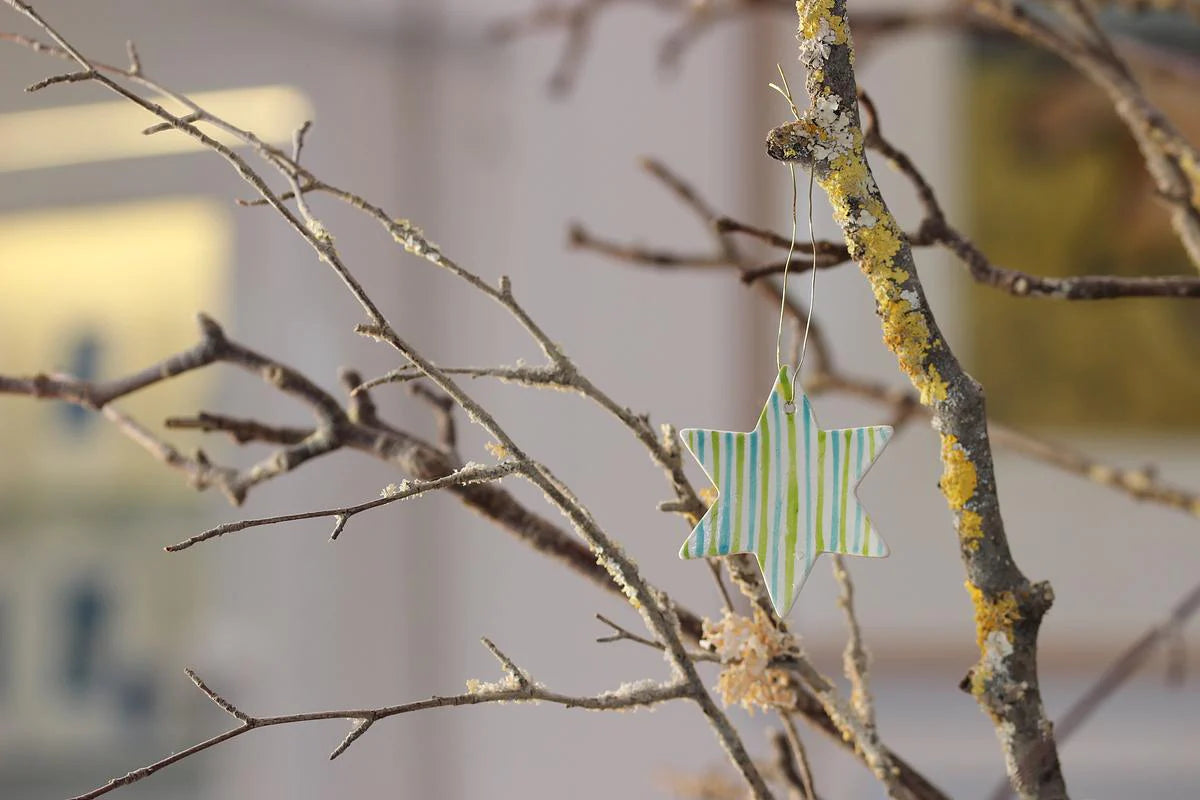 Ardmore Pottery Christmas Craft Fair - going back in time!
Believe it or not Ardmore Pottery has been running a Craft Fair since 1988!
In honour of the first Ardmore Pottery newsletter we went back through the archives and found a few photos from 1988 and an article in the local Dungarvan Observer newspaper:
'This Christmas buy quality handmade Irish gifts – why not Waterford made aswell'! '(Mary).. has joined together with other Co. Waterford craft workers and artists to offer quality handmade items.'
As a child I would be asked to come and serve coffees as part of the fair. I remember dodging in and out of crowds of people and it was so exciting. The Christmas season here has always had a real spirit of hospitality. 
With covid intervening that spirit was curtailed a bit so that is why we are really embracing Christmas again this year. We'll be having special events on Saturday afternoons throughout the fair – live music, meet the maker events and gather and make your own wild Christmas decorations. The Fair aspect is really about bringing it all to life – opening up our workshop to music, makers and more.
Give the Gift of Irish Creativity this Christmas with work from over 150 makers and artists to choose from. The Ardmore Pottery Christmas Craft Fair runs from 25th of Nov – 24th of Dec inclusive. Open daily (10-6pm). 
We hope to see you soon in Ardmore